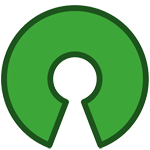 Developed by Forgotten & the VBA Team. The original VBA emulator is ancient and ceased development in 2004. VBA-M begun as a multiplayer branch of it to become ever since a continuation of VBA, as it is regularly updated.
If you run out of games to toy with on a SNES emu, this is probably your next stop.
I didn't have much nostalgia for the gameboy advance but still I did toy with many of the games on this fantastic emulator.
Simply an awesome project is still kicking and it's almost 2023.
VBA-M Official site