After a long long time a new version of the most popular playstation1 emulator is released.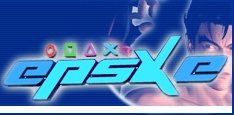 The new version offers many bug fixes and it comes with the release of the emulator for the Android platform. Here's what the team had to say:
Quote:As promised ePSXe 1.8.0 for windows has been released.

You can find it in the downloads section.

The main changes are:
Many fixes to the cd-rom decoder and core that fixed almost 150 games
Improved input devices support
On the fly memory card change
Fixed changedisc feature
Support for SBI subchannel files
Support for PBP disc images
Cheat codes support

We hope you will enjoy this release!

Regards,
ePSXe Team.
Head over to the
official site and download
the new version or grab the Android one from Google Play.